Introducing the KaraFun Bar gift card
Your wish is our command! THE unique and original gift you were hoping for, served on a silver plater. It's a gift that everyone will remember, one that brings you all together. This year, propose one of 16 karaoke rooms and hours upon hours of fun as your present under the tree (that's a big tree)!
Treat the ones you love with a good time at KaraFun Bar thanks to the new Giftcard!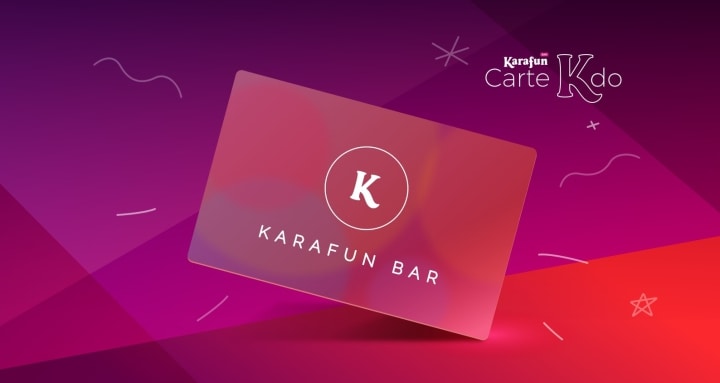 Credit the card with the desired amount (minimum 15€) directly at the bar, and share what YOU enjoy at KaraFun Bar: intense emotions, fun, happiness, surprises... what we like to call the KaraFun Bar experience!