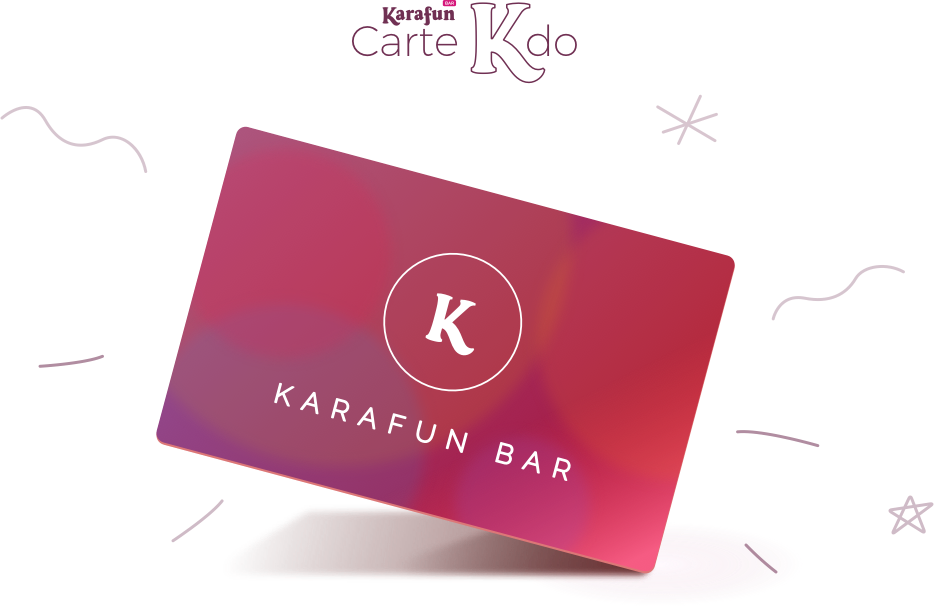 Get the Gift Card that puts
all the best karaoke in one little envelope!
Give a little dose of fun with th KaraFun Bar Gift Card, an original idea that's sure to make someone happy while making memories.
Add credit to the card in the amount of your choice. It can be used on our website or directly at KaraFun Bar for a reservation or at the bar.
Minimum amount: 15€
No maximum
Valid for 1 year from the date of purchase
Redeemable for reservations at at the bar
Available at any KaraFun Bar to get the gift card in the amount of your choice:
Lille
---
8 rue Ratisbonne
59000 Lille
lille@karafunbar.com
03 74 09 08 00
Bruxelles
---
12 rue de la Vierge Noire
1000 Bruxelles
bruxelles@karafunbar.com
+32 2 315 24 13