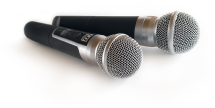 KaraFun Bar Bruxelles
is opening in December 2019 !
---
Join us on Facebook for a behind-the-scenes look and updates about our events and offers.
---
Located 10 - 12 Rue de la Vierge Noire, KaraFun Bar Bruxelles will welcome you soon for an unforgettable experience!
It offers 400m² with 12 private karaoke boxes from 4 to 25 people, along with a bar area.
Expected opening: December 2019

Join the KaraFun Bar adventure in Bruxelles
Want to join the musical adventure in a people-oriented environment ?
A company where life and living matters, where people are a priority and smiling is our philosophy?
KaraFun Bar Bruxelles is looking for some pretty awesome, fun people to join the super team!
You're motivated, love smiling and want to be part of something?