Welcome to your private karaoke room. A place where you can let go with family and friends or co-workers, and with music that you love!
Become the star: take advantage of an exclusive space that's been decorated with the sole purpose of partying it up! Birthdays, bachelor / bachelorette parties, corporate parties or just for an evening with your friends!
A place to party it up
Want to party it up without the next-day clean up? Singing from 2-5 hours in a high energy environment like if you were at a concert? Experience the emotions just like your favorite artists?
Book your private karaoke room and in just a few clicks for you and your friends, family, co-workers and discover why our clients become regulars!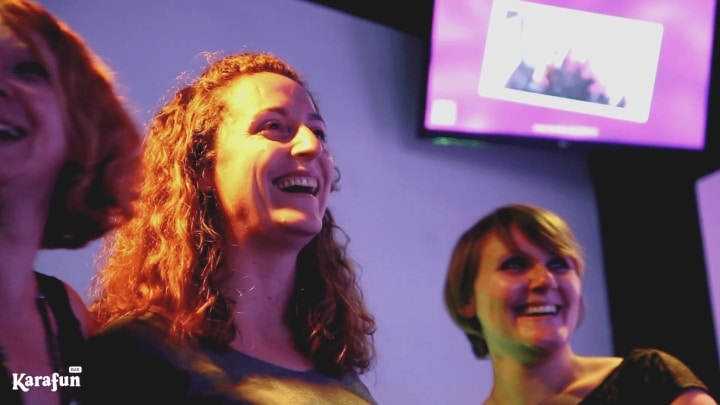 Sing
exactly what you want, you're the star!
Choose your favorite song from more than 41,000 karaoke songs. You're sure to find exactly what you're looking for to belt it out alone, in a duet or with all of your friends. Laughter included!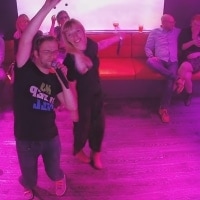 A bright idea to celebrate
Sway to the beat of the music and let yourself be taken away by the lights. Sing and feel the room react to your voice, so you become the star of the night!
Anytime is a good time to have a party!
Team building
Need to unwind or thank the team? KaraFun Bar is the spot!
Birthday
Celebrate your birthday, in an exclusive ambiance, with a birthday cake delivered right to your karaoke room!
Bachelor(ette)
An fun and unique idea for a bachelor(ette) party: a guaranteed unforgettable event!
Company party
Invite your clients to a unique evening that they'll likely not forget!